The original G654 granite is quarried Wutian Mountain in Chenxiang Town, Changtai County, Zhangzhou City, Fujian Province. There are principally three selections of G654 granite as shown here, left to right, fine, medium and coarse. This is an extremely economical granite and very popular for covering large paved areas.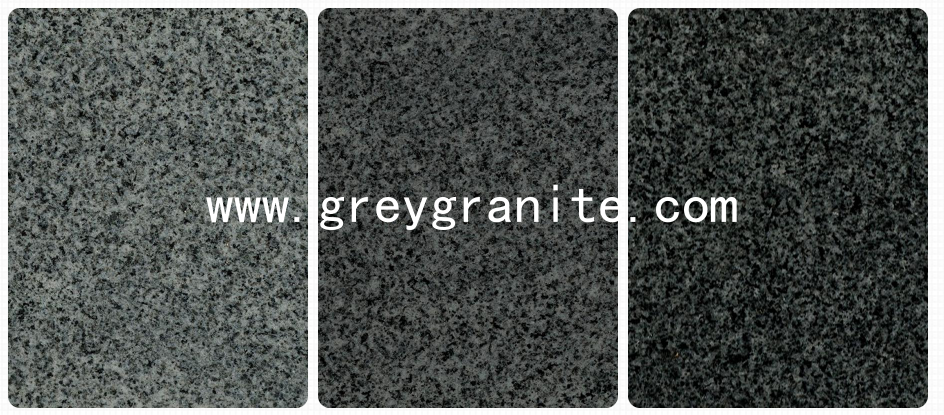 Technical Specifications
Compressive Tensile Strength: 1533/kg cm2
Tensile Strength After Freeze-Thaw Cycles: 1556 kg/cm2
Unitary Modulus Of Bending Tensile Strength: 150 kg/cm2
Heat Expansion Coefficient: 0.0080 mm/mC
Water Imbibition Coefficient: 0.004700
Impact Strength: 69 cm
Mass By Unit Of Volume: 2623 kg/m3
G654 granite is one of the most famous granite species in the world ,which can be used as slabs, floor coverings, countertops, carvings, engineering exterior wall panels, interior wall panels, floors, square engineering panels, environmental decorative curbstones and other buildings and gardens material of stone.
G654 Granite looks best with a gloss polished surface but is also available as honed, leather/satin, river-washed/antique, thermal/flamed, brushed and sandblast finish.
G654 STONE SURFACE TREATMENT